InterContinental Amstel Amsterdam - sleep in grandeur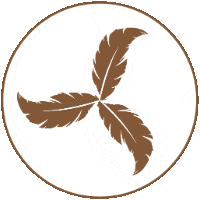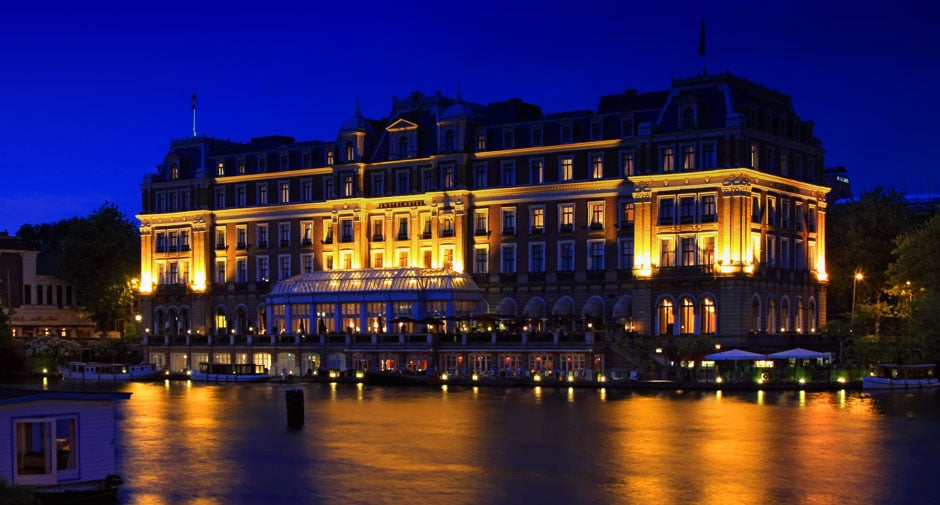 INTERCONTINENTAL AMSTEL AMSTERDAM – SLEEP IN GRANDEUR
The InterContinental Amstel Amsterdam is a magnificent palace on the banks of the famous Amstel river. In 1867 it received its first guests – it has widely been celebrated ever since, for its royal style and homely warmth.
The hotel occupies a special spot in the history of the Netherlands. It was the first example of a Grand Hotel as we know them today. Before the Amstel Hotel opened in 1867, Amsterdam had no guest accommodation of international allure.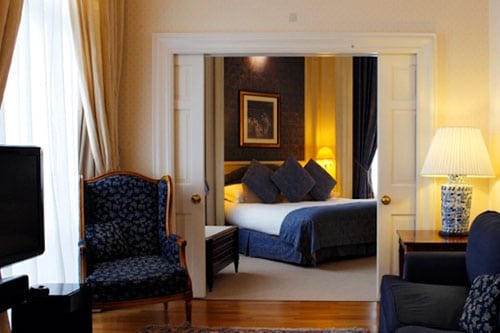 In this prestigious Amsterdam hotel, enjoy unmatched personal service at a royal level. On entering the beautiful lobby, you immediately feel the inspiring effect. The atmosphere of a palace and a most personal reception by Clefs d'Or concierges, who greet you at the antique counter in the lobby. While you are checked in, you can enjoy a glass of champagne or have a look around the terrace and enjoy the view of the Amstel.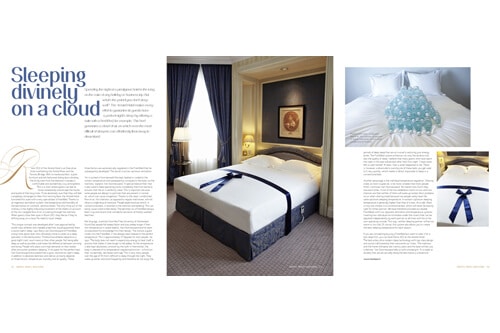 EATING THERE
Restaurant La Rive ranks among the best restaurants in the Netherlands and has taken many a prize. Its exceptional wine cellar, sumptuous wine menu and especially designed porcelain and silver also add to the Michelin star mystique.
A palace along the Amstel – that was Doctor Samuel Sarphati's vision, when he thought of a hotel with international appeal. While the Grand Hotel-trend had already started in other European cities, Amsterdam merely offered humble lodgings. Sarphati, who ran a busy doctor's practice, was an idealist. He desired to absolutely improve the city's well-being. In 1863 he unveiled the plans, for a large hotel along the Amstel. His intention was to build a hotel that could absolutely withstand the comparison with the luxury hotels of the day.
After the official opening, July 16th, 1867, the hotel was praised worldwide. Its lobby, especially, was breathtaking, of dimensions not found anywhere else in the capital. Marble, crystal chandeliers, Persian tapistries, beautiful furniture, gold leaf and high ceilings added to the hotel's unique atmosphere.
BOAT TOURS
To arrange tours along the beautiful and world-famous Amsterdam canals with for its guests, the hotel owns a small fleet of authentic Amsterdam salon boats.
FRESHBED
The InterContinental Amstel Amsterdam, from mid January 2014 onwards, also offers the opportunity to spend the night in a FreshBed! For more information and reservations (ask for Executive Suite 302), check 
here
.